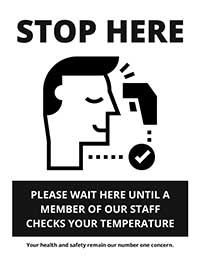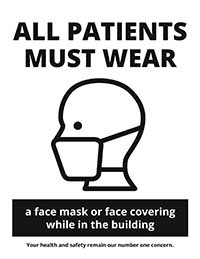 We are pleased to share that our Surgical Center will continue performing procedures, consistent with state and federal guidelines.
We have made and continue to make all necessary changes to our physical environment as well as our policies and procedures to ensure the safety of all our patients and staff, and compliance with all local, state and federal guidelines and requirements. Such changes include, but are not limited to:
Requiring all individuals (patients and staff) entering our clinics to wear a mask or face covering.
Screening patients for illness during appointment booking, and again upon sign-in; temperature checks are performed at sign in.
Screening staff for COVID-19 symptoms daily.
Non-contact patient admission: check-in, payment collection, and consents will all take place without physical contact – minimizing touch to patient care activities.
Extended/New hours and physical distancing measures during check-in, pre, and post-procedure to allow for social distancing
Taking heightened cleaning precautions in-between patients.
While we know this is challenging, we are asking all patients to come to all procedures alone to minimize the number of people coming into our facilities, but arrangement can be made if patient requires assistance from family member or caregiver.
Please remember that if you are receiving anesthesia, you must have someone available to drive you home from your procedure. Unfortunately, they will need to remain outside until you are discharged from the facility.
We encourage all patients to reach out to us with any questions or if they are feeling ill.
We remain committed to being your Gastroenterology partner during this difficult time.
Thank you
Laredo Digestive Health Center:
956-728-0030